I've been wanting a shelf/buffet/sideboard for our entrance way since we moved in, somewhere that I could display some of my stuff that looks pretty and wasn't going to cost me a ton. I could not make a decision on a piece, I looked for months. If you didn't know, I am the most indecisive person on the planet. It's a super annoying trait. About a month ago my mother in law brought me some of her Style at Home magazines and there was one home that featured a room with the PERFECT GOLD SHELF and when my heart skipped a beat looking at it, I knew I had to have it. To my complete surprise it was an Ikea shelf, that the homeowner spray painted gold. The next day, that exact shelf was sitting in my garage, thanks to the most amazing hubs.
Here's the shelf
The shelf is $70.00 in the US
Then I bought this spray paint from Lowes, 2 cans
I am in love with the results!!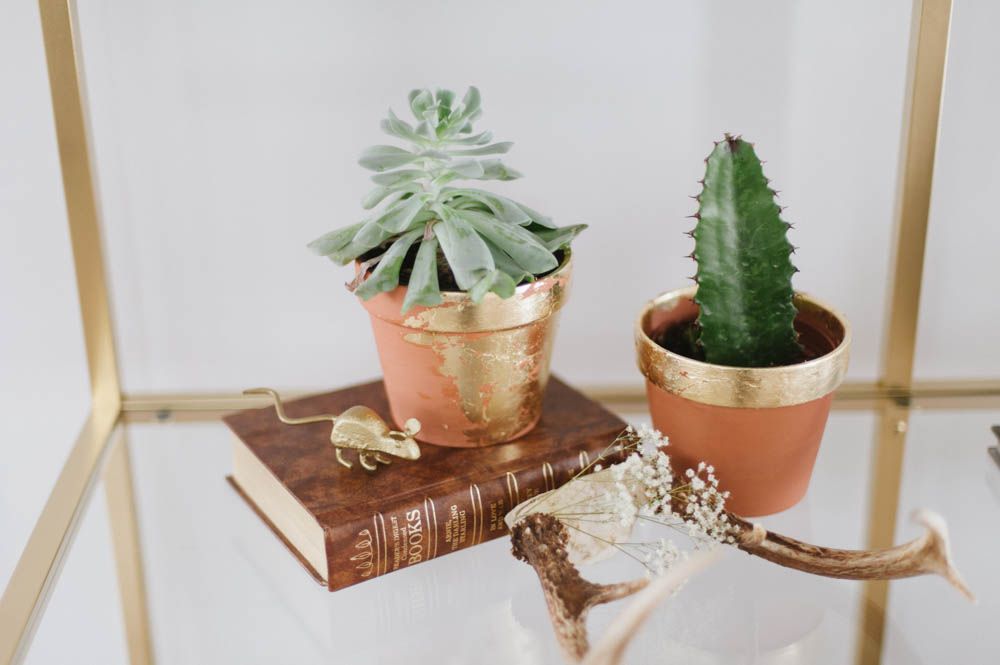 I gold leafed these terracotta pots, it took under 5 minutes.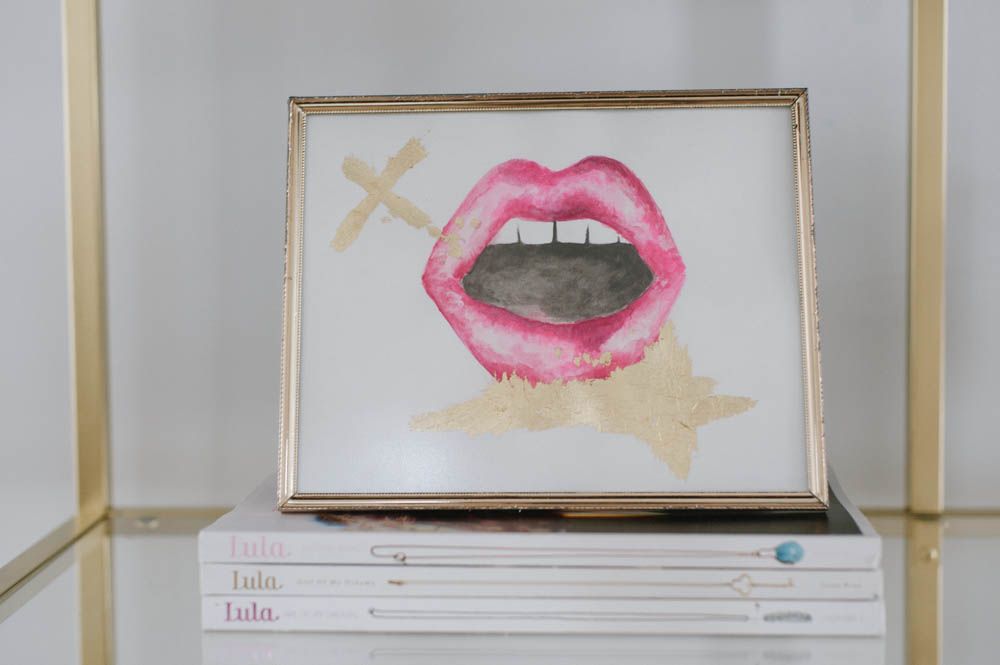 A watercolour print I painted (inspired by the lip print, you know the one)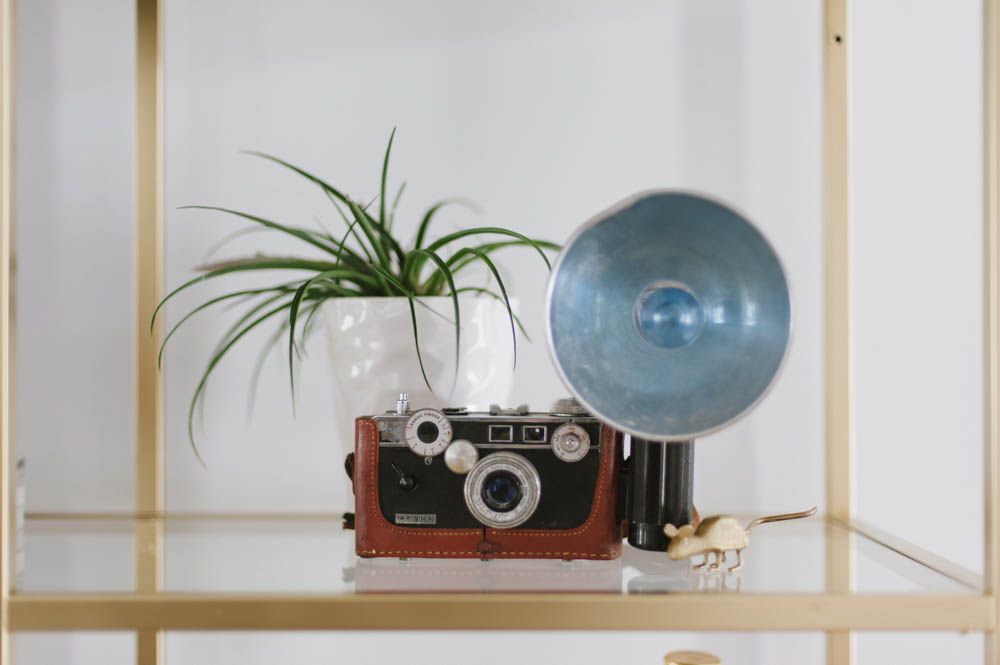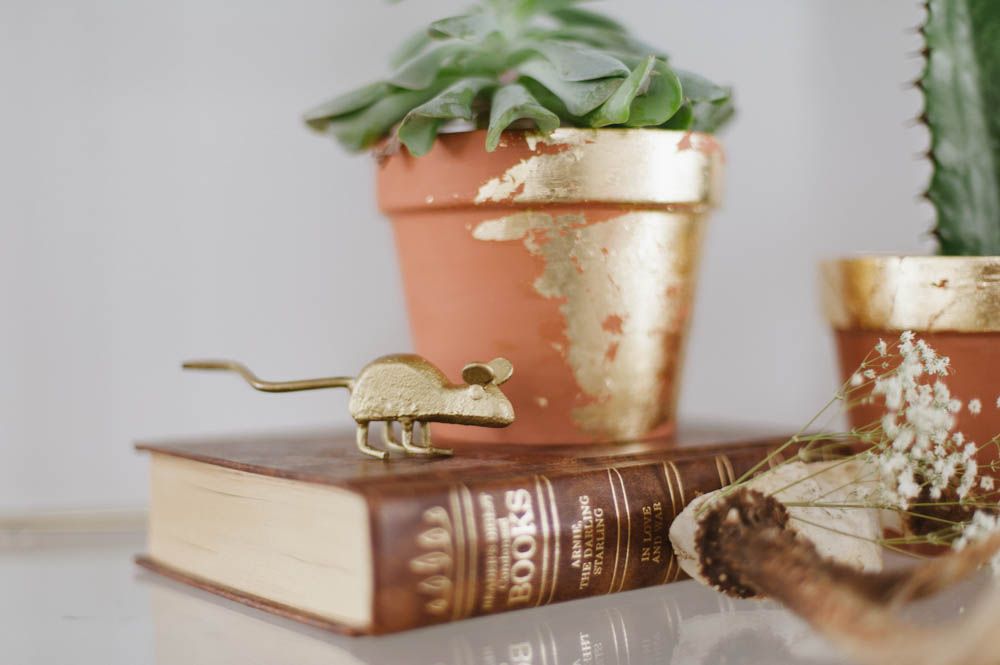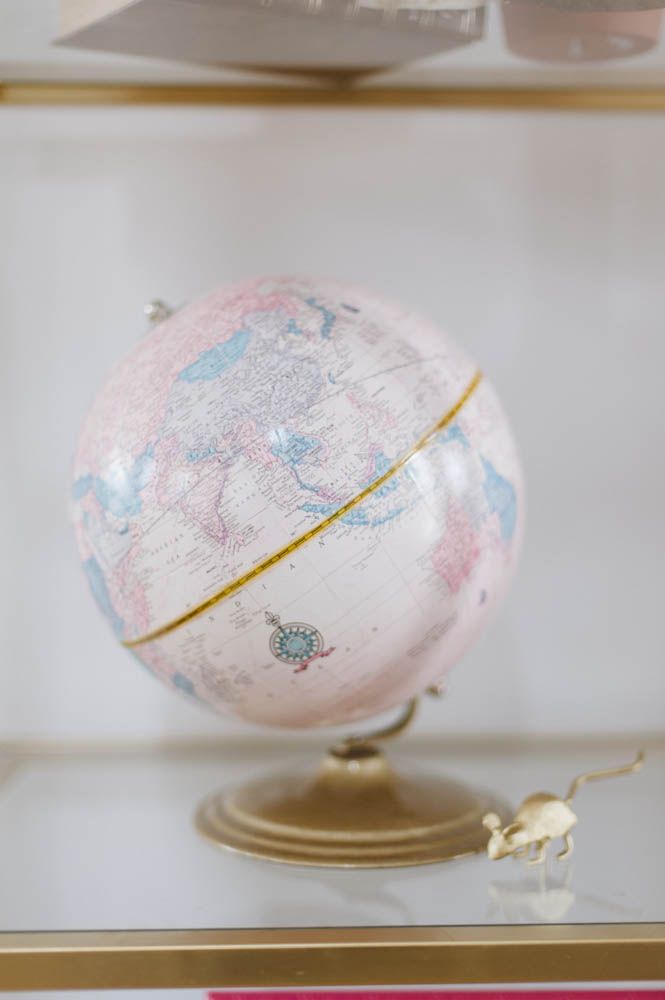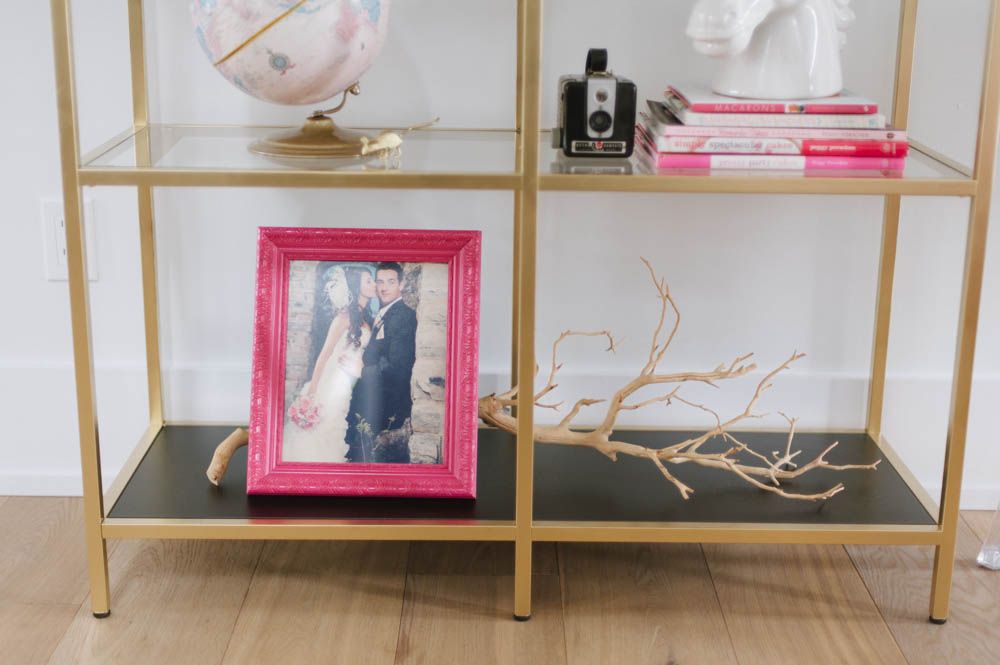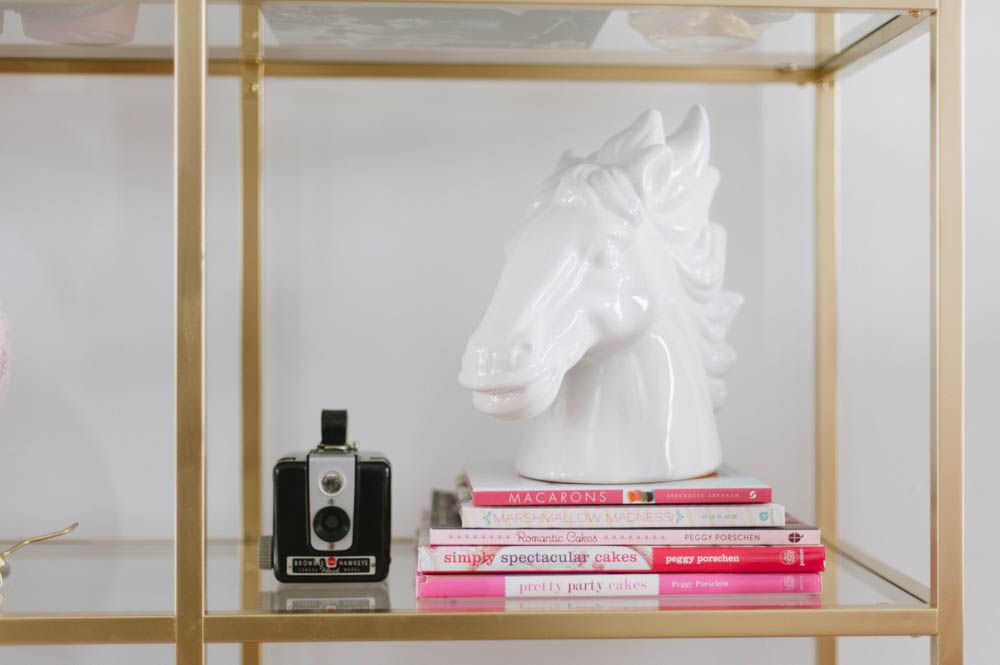 print of my mom from when she worked in advertising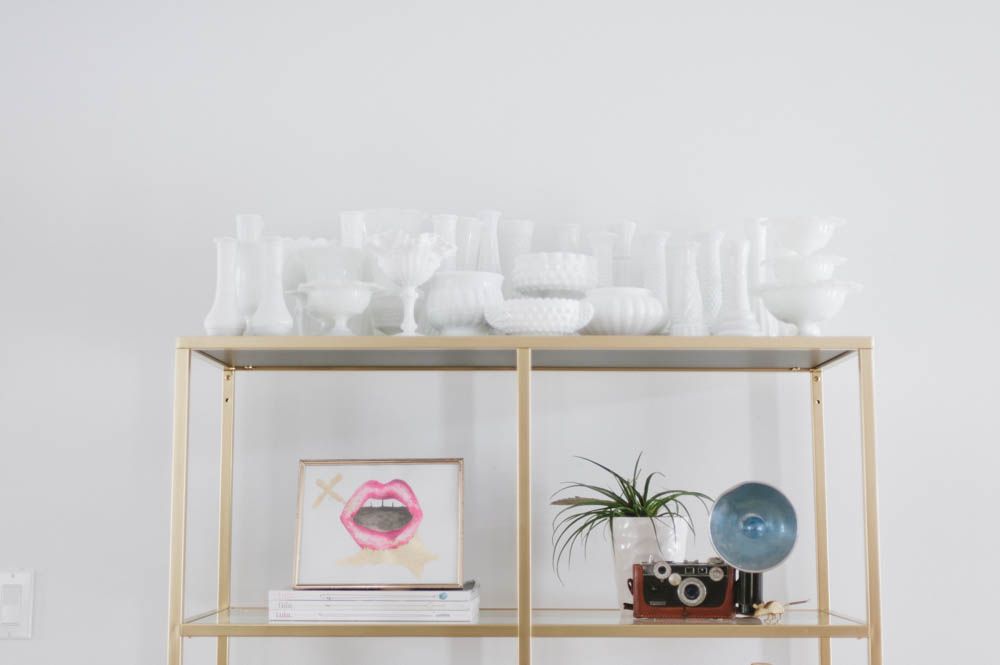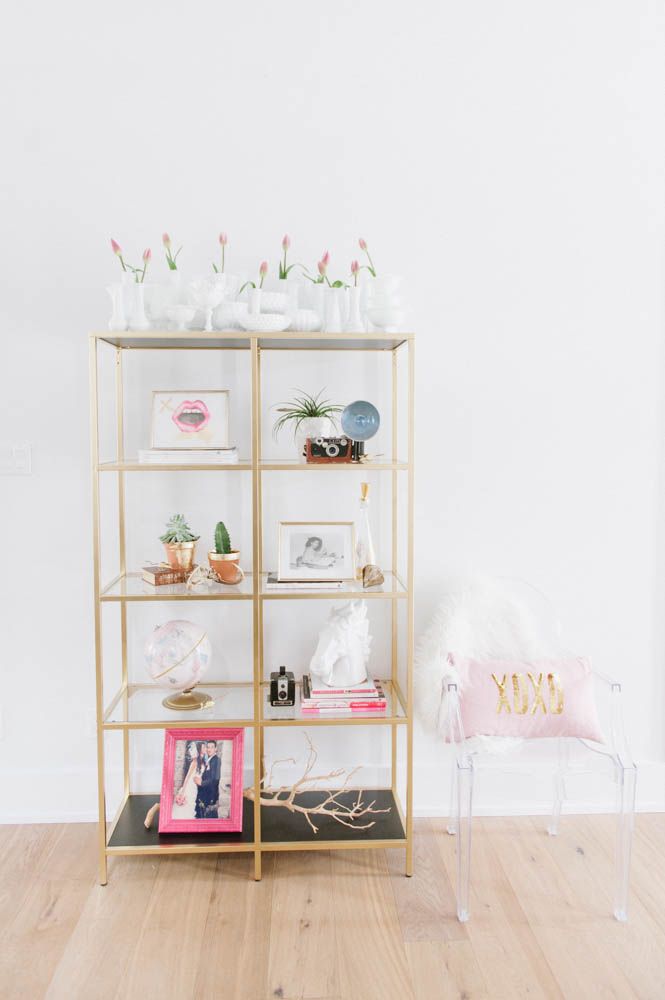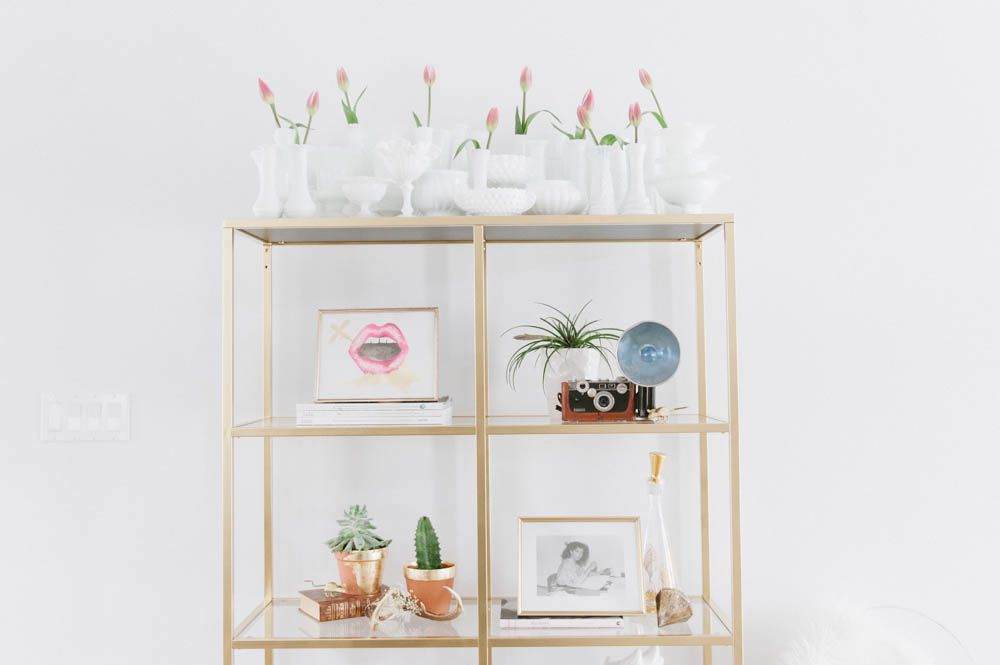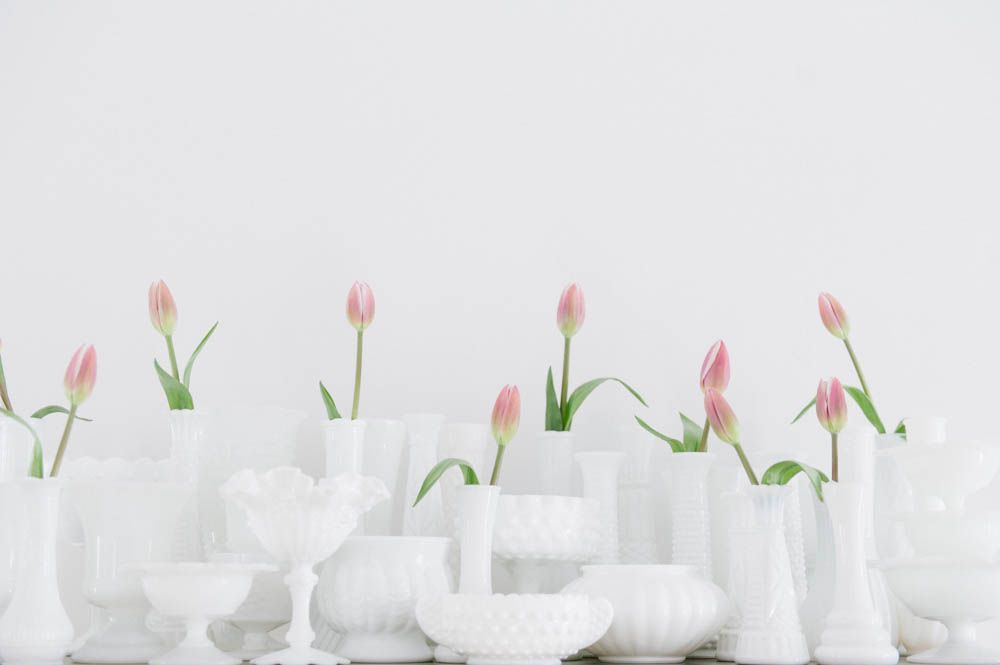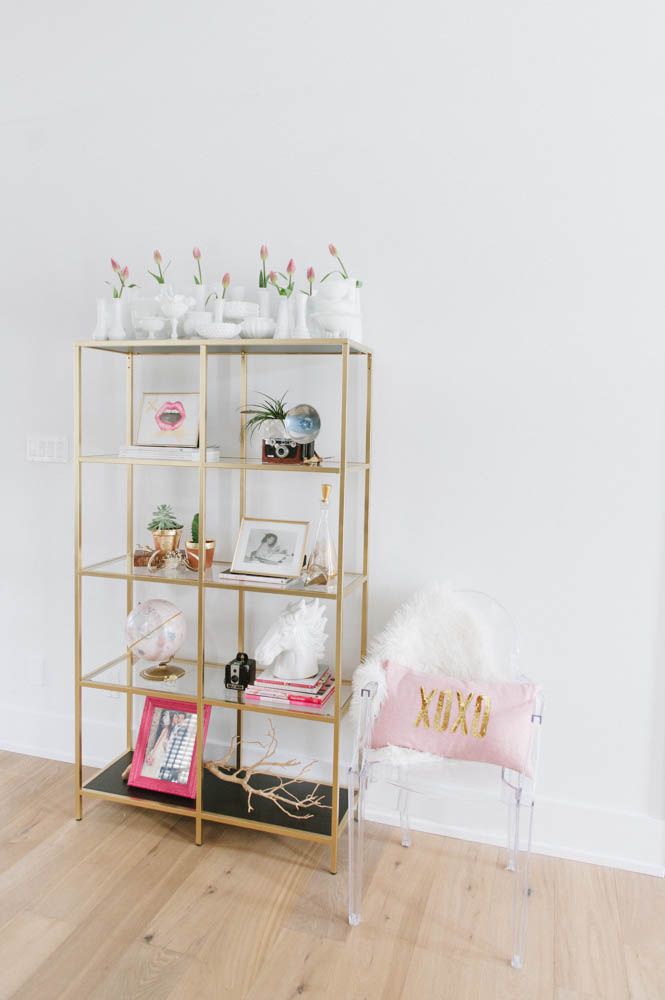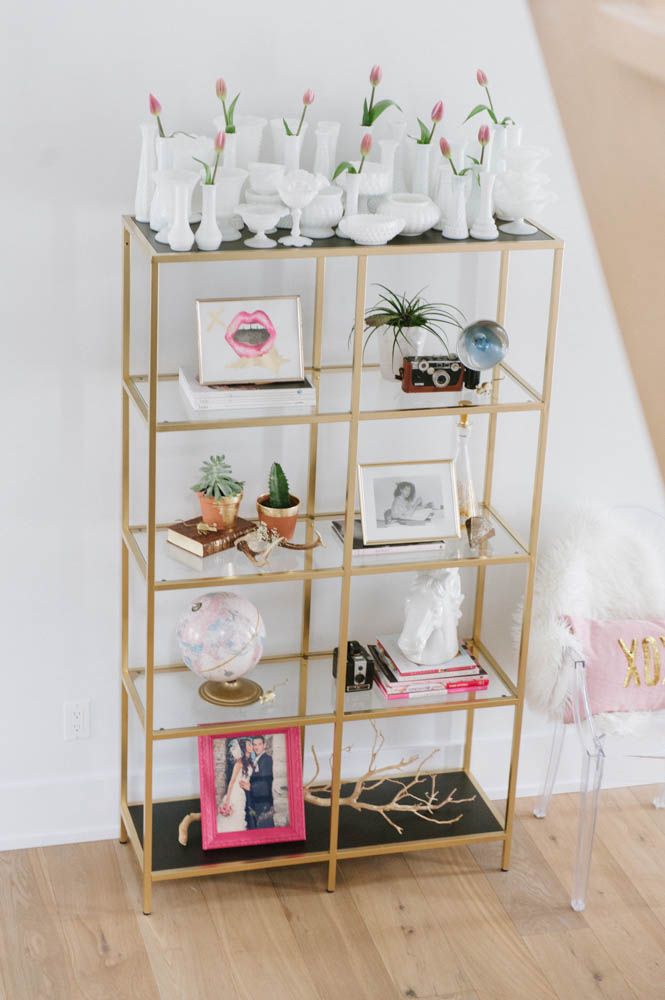 My sister Mercedes has been here for a week and helped me with the styling of course. Because she's awesome like that and so good at styling...clearly. She also has a matching one in her home, because we're cool like that.
Thrifted globe and cameras
Horse head & faux sheepskin: Home Sense
Decanter & XOXO pillow: Chapter's/Indigo
xoxo
nat